east valley's finest
Our Team
Passionate, skilled professionals, serving Gilbert & Queen Creek, Arizona.
"We have a Culture Where Everyone is Welcome. No one should have to go through life in pain or without any support." – Dr. Gillen
Dr. Gillen- Founder
Dr. Gillen received his Doctorate of Chiropractic from New York Chiropractic College, and is certified in nutrition by New York Chiropractic College and soft tissue mobilization. A former advisor for the Wellness Advisory Council for USA Wrestling & Weightlifting, he has worked with Marathoners, Ironmen, Crossfit athletes and UFC fighters. 
Dr. Gillen works to reach out to the East Valley Arizona communities and spread the word about interdisciplinary wellness care and the way to achieve proper health and vitality. Having grown up in a family of trade workers, he gives back by working with unions,  businesses, churches, and organizations in the area to optimize the wellness of the community.  
Dr. dinh
Chiropractor
Locations: Queen Creek
Timmy comes to us from West Richland, WA and is a native to the Pacific Northwest. He received a Bachelor's Degree from Eastern Washington University in Exercise Science where he found his passion for helping others improve their quality of life. Upon graduation, He moved to Portland, OR to study at the University of Western States. In his time there he received a Doctorate Degree in Chiropractic and earned a second Bachelor's Degree in Human Biology. After 3 years in Portland, he was ready for some sunshine and moved to the East Valley of Gilbert, Arizona,  in September of 2022. 
Timmy approaches chiropractic care with a focus on improving human movement. He has a strong background in rehabilitative exercises, and uses techniques such as the McKenzie method and dynamic neuromuscular stabilization (DNS) to complement hands-on treatments such as spinal & extremity manipulation, dermal traction method (DTM), and instrument assisted soft tissue techniques. 
If he's not at the clinic you can find him boxing, lifting heavy weights, trying new restaurants, and searching for a corgi to call his own!
Dr. brungard
Chiropractor 
Locations: Gilbert

Meet Dr. John Brungard, a compassionate chiropractor who believes in the use of a comprehensive, multidisciplinary approach to help you achieve your goals. Influenced by a diverse education at Life University in Marietta, GA; John's philosophy is to first identify what you need using comprehensive examinations, radiologic and electrodiagnostic assessments, then use this diagnostic information to choose the right therapies for you.  He is skilled in a wide range of therapeutic techniques, including chiropractic, soft tissue treatment, joint mobilization, and physical therapy exercises to get you moving and keep you out of pain.  Whether you're recovering from a traumatic injury or striving for peak physical condition, he has the skills and knowledge to support you every step of the way.
Dr. Brungard's commitment to your well-being goes beyond his individual expertise. He has cultivated years of experience collaborating closely with other physicians, therapists and trainers. By tapping into their diverse knowledge and skill sets, he creates a collaborative environment focused on providing you with the best care possible. This integrated approach ensures everyone in Gilbert, Arizona, receive a personalized treatment plan that addresses your unique needs.
Outside of his professional life, Dr. Brungard embraces an active and adventurous lifestyle. You'll find him indulging in activities like road cycling, mountain biking, hiking, rock climbing, and exploring new destinations. His vibrant spirit and zest for life create a warm and inviting atmosphere that extends beyond the office walls.
"I strive to make everyone in Gilbert, Arizona, feel at home and like they are part of our family. I love all of our patients and am dedicated to helping everyone in whatever way" – Sandra
Working at Preferred Rehab for so long has been an incredibly fulfilling journey for me. I love seeing our patients' incredible transformations and witnessing them regain their independence. Each patient brings their own unique story and being able to help them overcome these obstacles is deeply rewarding. The relationships I've built with our patients, their families, and my colleagues are truly special. The positive impact we make on people's lives is what keeps me passionate about my work at Preferred Rehab. 
Louise – Chiropractic Assistant
Jules – Massage Therapist
Letticia – Massage Therapist
Melanie – Massage Therapist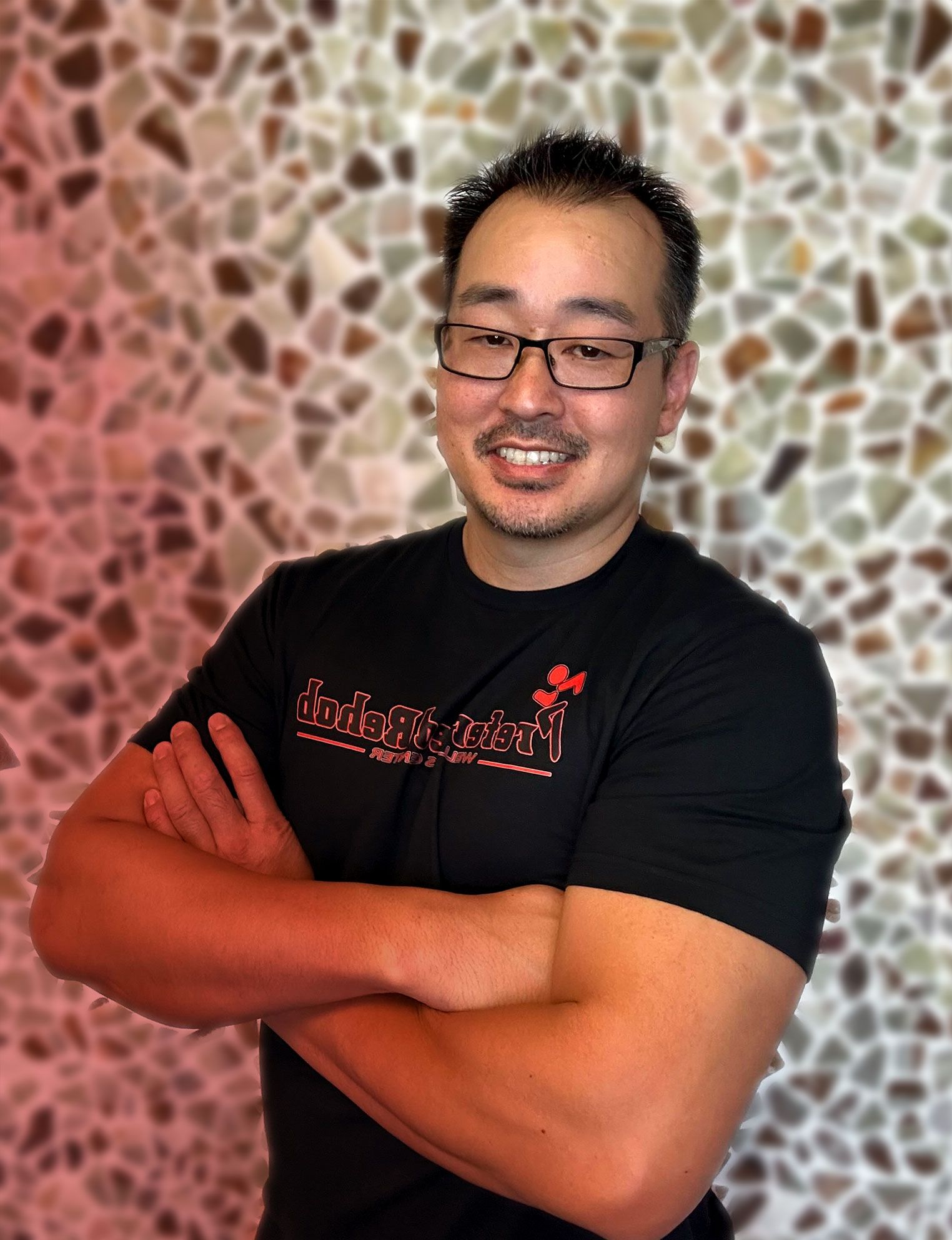 Jimmy – Acupuncture Therapist
Valerie – Patient Access Coordinator